Comanche Springs Astronomy Center
Just west of Crowell, TX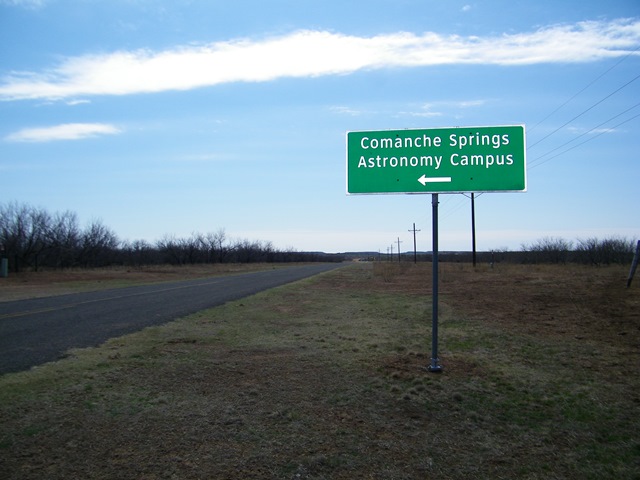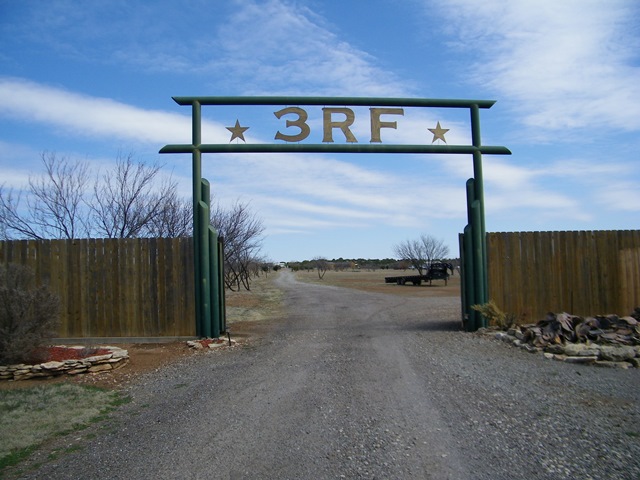 Sign to driveway. The main entrance to the campus.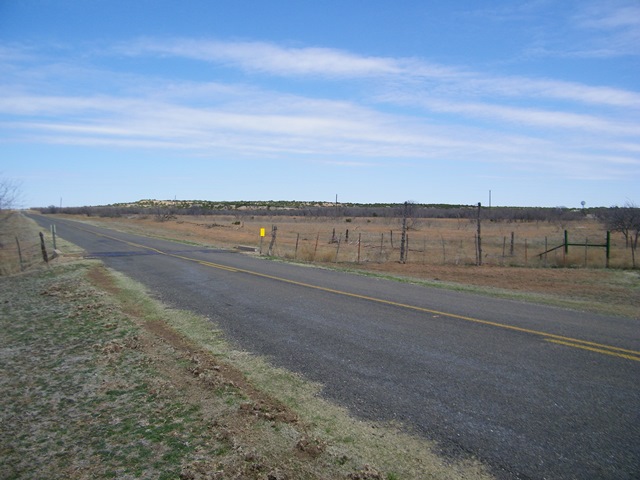 Looking North from driveway.
They are in the middle of no-where, North Central Texas.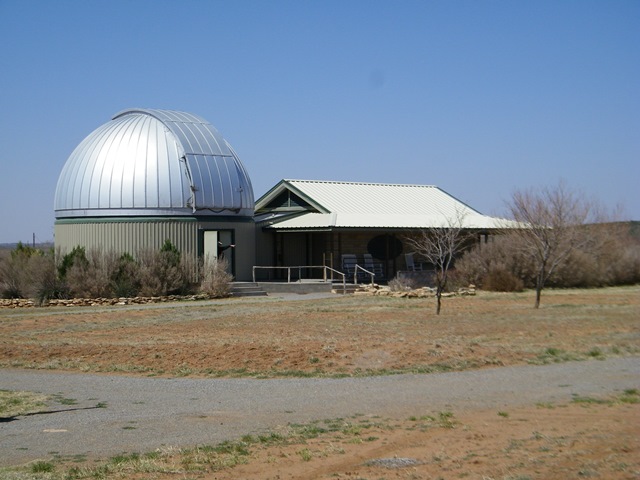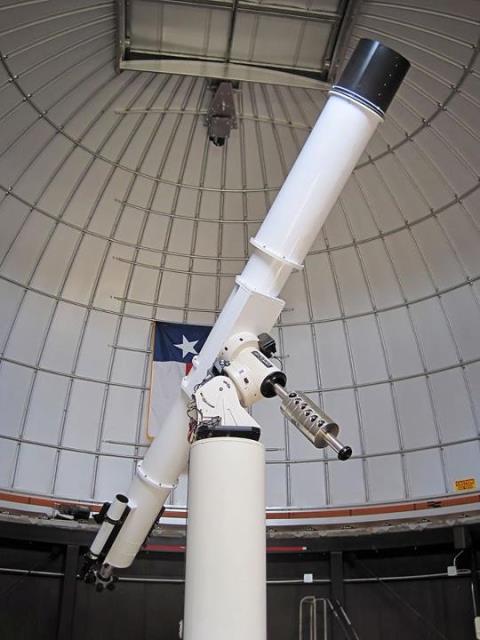 Main building and dome of 15" Refractor, and the 15" Refractor, their showpiece telescope.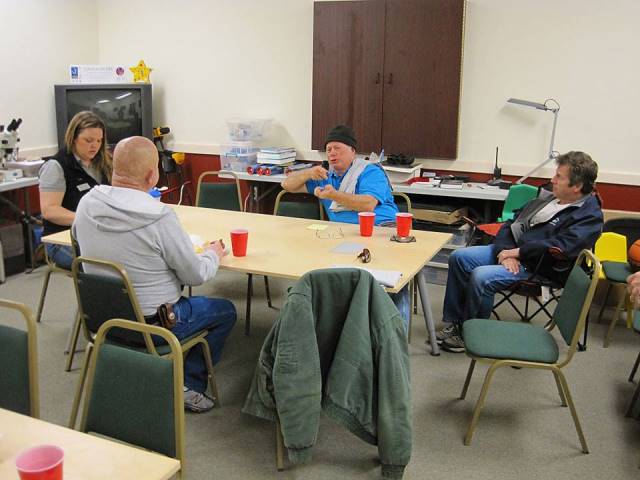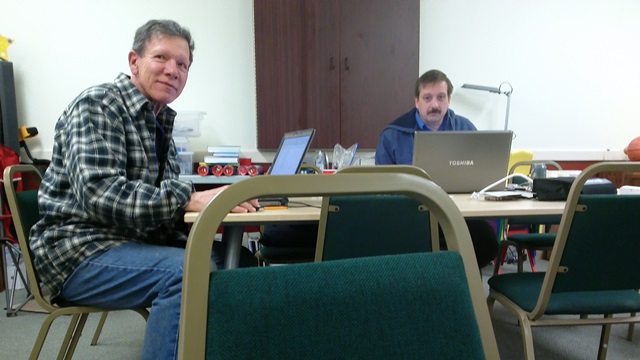 The main building's teaching room where you can catch up with what happened last night, or get your observing logs and lists together for the next night.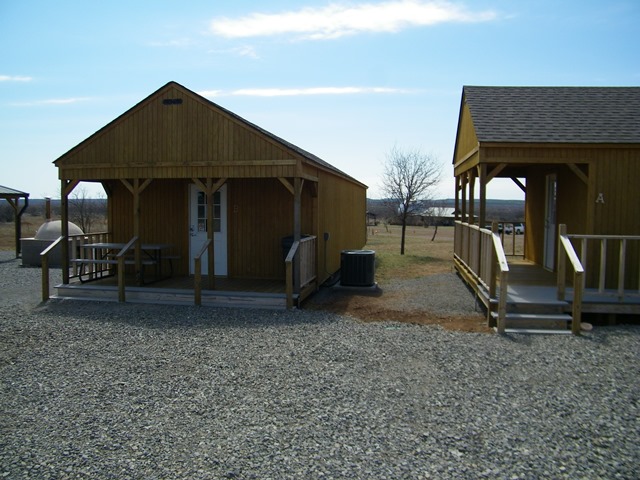 2 of the 4 Bunkhouses.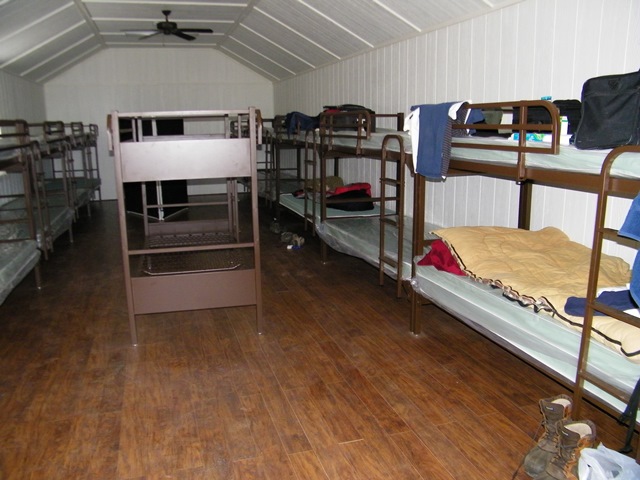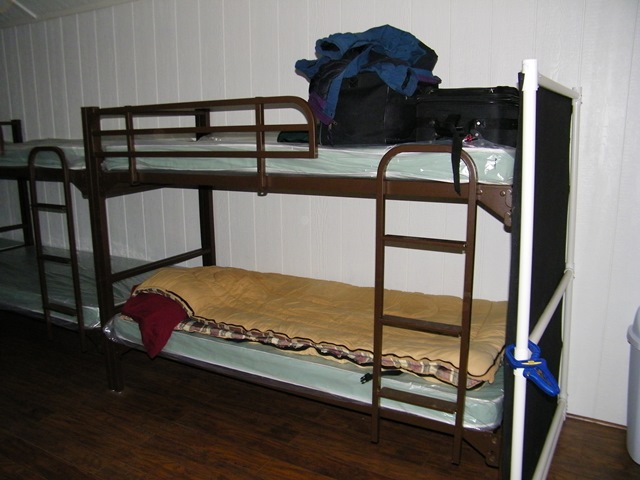 Inside one of the bunkhouses. Each of us gets a bed and we use the upper bunk to store our stuff.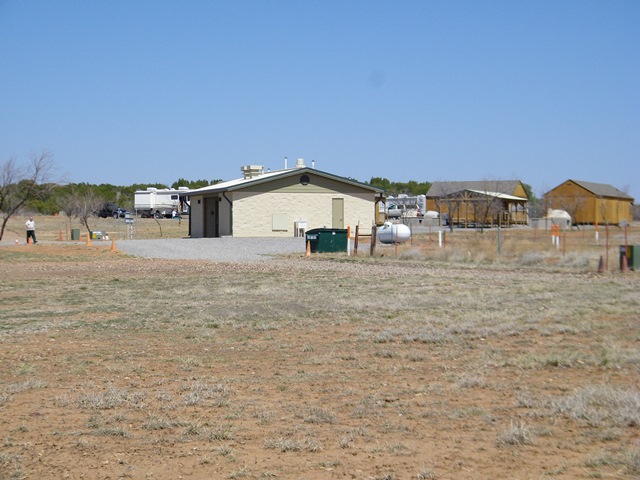 A place for RVs, with hookups. The heated bathroom (on left) and shower (on right) building.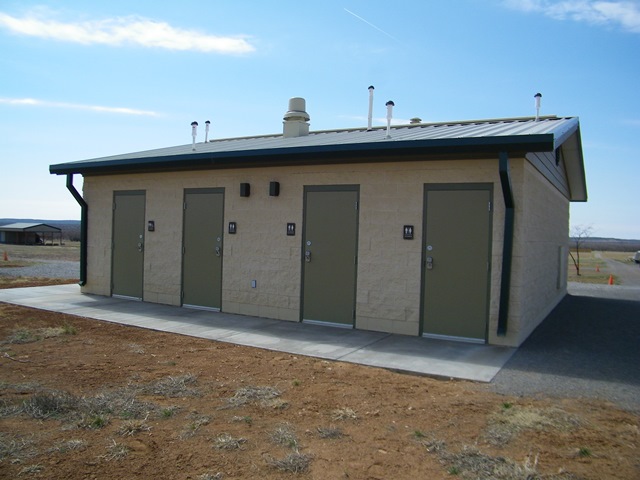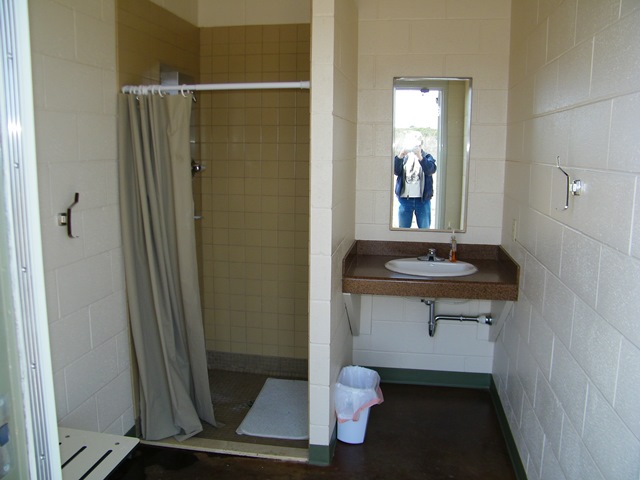 Four individual shower stalls. Lots of hot water. :-)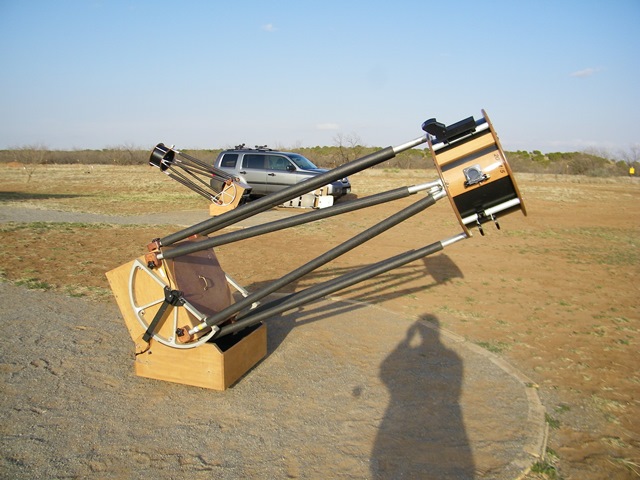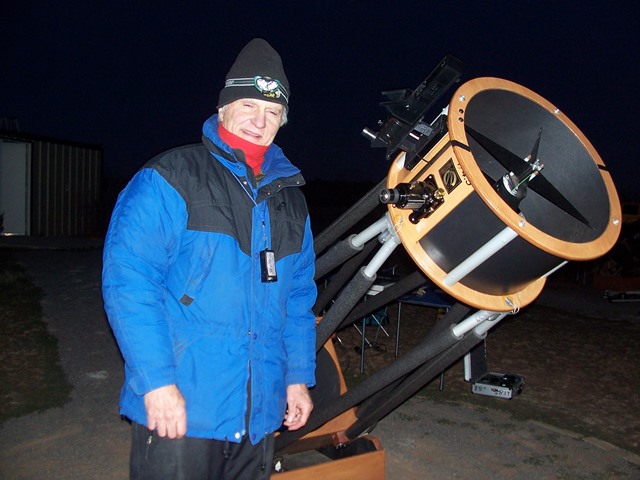 The two, 20" f/5 Obsession scopes, and an 18", f/4.5 Obsession.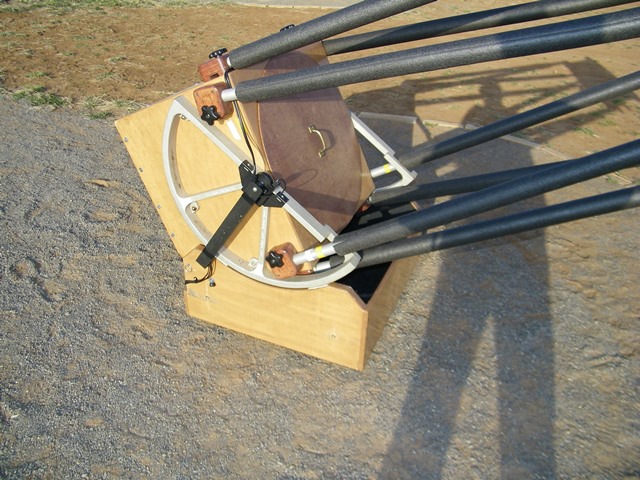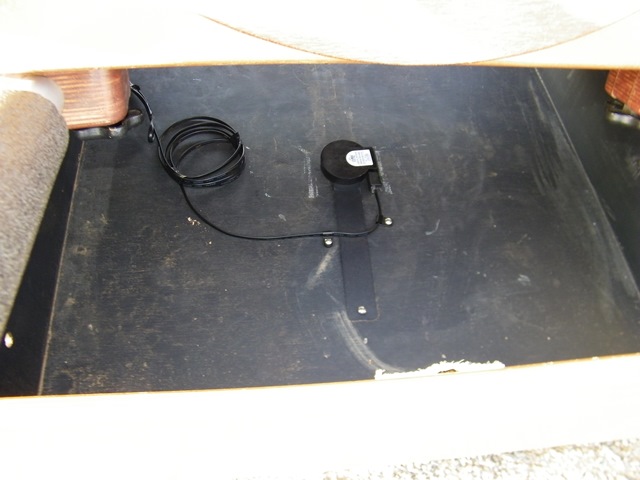 With Sky Commander hardware installed on the altitude and azimuth axis.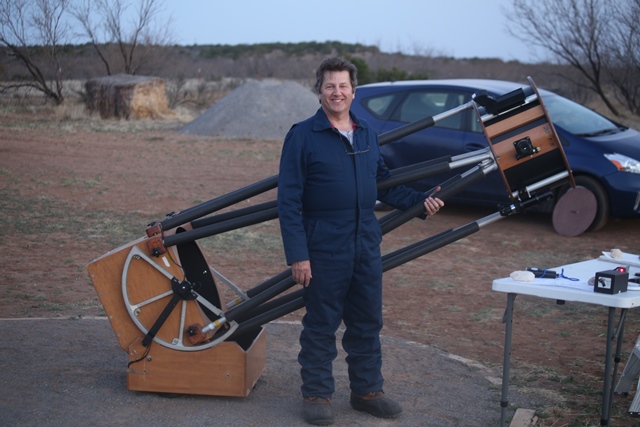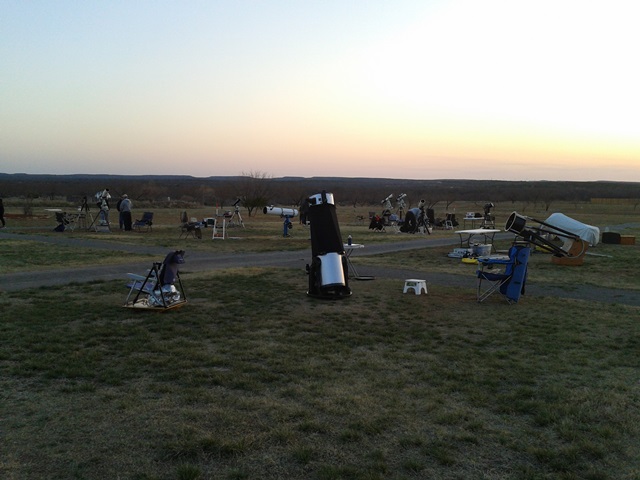 Proud user of the facilities at CSAC. A place for others to bring their own telescopes, with electricity.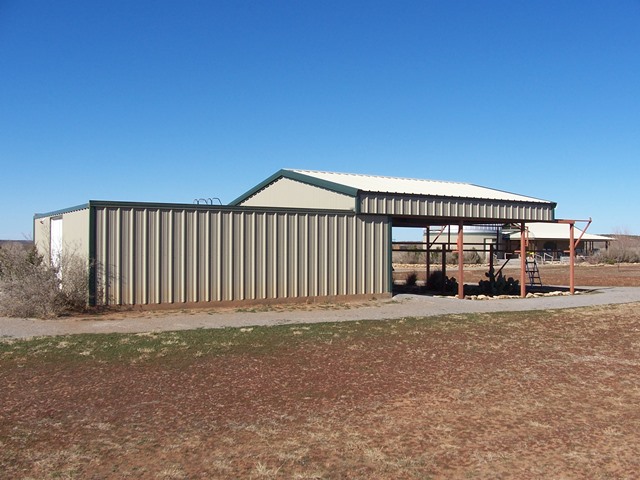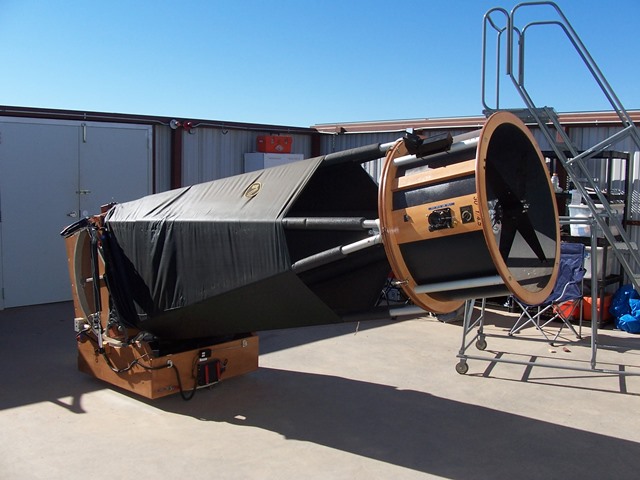 A steel Roll-Off building, with a 30", f/4.5 Obsession inside.
---
Back to Main Astronomy Page